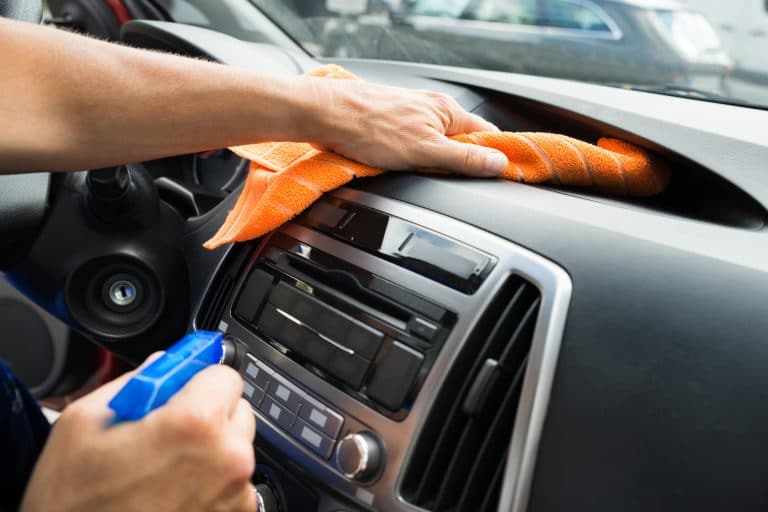 Are you thinking about selling your car in the next few months? Has your vehicle lost its shine and new car smell?
Sales of used cars in Colorado are up almost 30 percent from last year, but how can you make your vehicle more attractive to buyers? You may not realize it, but windshield cracks, paint "dings," and dirty engines could be blocking the sale of your car.
The good news is that finding the best car detailer in Denver or in your local area can help you when it's time to sell your car. We'll cover some of the top things you should be looking for in car detailing, and help you get started with finding a pro near you.
1. Offers a Range of Services
Detailing a car involves more than a dozen steps, most of which are performed by hand. First, your car will be washed, polished, and waxed. The goal is to get it back to the shine it had when it was brand new.
Next, your vehicle will have its engine cleaned by hand. A car detailer in Denver will polish the chrome and clean the vinyl inside your vehicle. They'll also clean your tires and thoroughly vacuum the interior.
The best car detailing shops will offer you a wide range of services. Don't feel like you have to pick the most expensive package. You can talk to your detailer, and they'll help you figure out which level of service would work best for you.
Typically, car detailing starts at about $150 and can go as high as $500. You should look for a company that has more than one technician servicing each car; you don't want to wait more than about four hours for your car to be done.
2. Available Before and After Work Hours
Car interior detailer shops should be available before and after regular business hours. If you can bring your car in at 7:30 am, for example, it should be ready by your lunch break.
If you only have time available on the weekends, give them a call and set up an appointment. You should have someone come with you and take you home while your car is getting serviced. If you're planning to wait at the shop, bring your tablet or a good book.
Drivers of classic cars should talk to their detailer about what they want to be done to their car. They may not want anyone to touch their engine, or they may want to skip the leather treatment. Again, professional car detailers will be flexible and meet your cleaning needs.
To get started finding the best car detailer in Denver, just search online for "best car detailer near me." Then you can start calling around or check their websites out before you make your appointment.
3. Cleans Your Car by Hand
The best car detailing shops will take the time to clean your car by hand. You're looking for a shop that has a good reputation and doesn't use an automatic polisher. The results are just better when it's done by hand.
In addition to cleaning your engine and exterior by hand, your detailer should use a hot water extractor for the fabric interior. This is a process that can't be skipped or sped up. Just make sure that they're going to deep clean your fabric.
If you have a leather interior, you may be able to get a special leather sealant applied. Always talk to your detailer before they get started to make sure you're in agreement about the cleaning process.
To find the best car detailer in Denver, visit auto review websites. They should have customer reviews and show any complaints. You can also check the Better Business Bureau to see the company's latest rating.
In general, you should always trust your instincts. If you see a messy shop, you might want to find another company to clean your vehicle. The technicians should be courteous and polite: if they're not, it's time to go somewhere else.
4. Used to Working on High-End Vehicles
If you have a luxury vehicle, you don't want just anyone to detail it. Look for a reputable dealer with extensive experience working on luxury cars.
Even if you're not planning on selling your car, take the time to get it detailed. It's a huge morale booster and will help your car stay in good shape. If you have allergies, you could notice a huge improvement after you have your car detailed.
If you live in a region of the country that has a lot of severe weather, you could find that your paint job is suffering. Colorado actually has "hail season" every year. If you live in Denver, wait until the danger of hail has passed to detail your car.
The best car detailer in Denver will be able to remove visible paint scars and windshield cracks. They put a protective coat of wax on your vehicle, which should be renewed every six months or so.
There are many things that can destroy your paint, from sunlight to road salt. Take the time to protect your car's paint job.
How to Find the Best Car Detailer in Denver
In addition to an online search, you should ask friends and family for recommendations. They can help you narrow down your options.
Make sure you check the company's reputation online and choose the right cleaning package. Car detailing should be done twice per year, but if you're getting ready to sell your vehicle, you shouldn't wait.
Car buyers want to see a clean interior, good-looking engine, and shiny headlights. Getting a thorough detailing could increase the value of a mid-sized sedan by more than $2,000. Luxury cars could see an increase of double or triple that figure.
We have a solid reputation as and clients call us the best car detailer in Denver. We have more than 30 years of experience and are used to working on high-end vehicles, classics and everyday drivers.
We offer service outside of normal business hours and have a range of packages to meet your detailing needs. We can even put a tint on your windows! Send us a quick email and we'll get back to you right away!